Latest entries
---
This week, we are sharing a blog post from our friends at Modernize.com about how to make your home energy efficient. Check it out!
—
Part of what makes our homes beautiful is the natural scenery surrounding them. The best part of reducing the carbon footprint of your home is not just that it saves money, but also that it contributes to preserving the vegetation and wildlife of your favorite nearby parks and scenic views. Reducing your home's environmental impact doesn't require an expensive or complex renovation. Several quick and inexpensive steps can make significant changes in your home energy use.
Home Energy Audit
The first step in making your home more energy efficient is understanding how you are using and where you are losing energy. Some utility companies offer free energy audits, in which they do a complete analysis of your energy use as well as testing where your home is leaking heat or air-conditioning. You can also do your own energy audit using online checklists.
Solar Outdoor Lighting
Whether you're relaxing on your patio on a nice summer night or returning home from work in the dark of winter, lighting the area around your home can be both aesthetically appealing and increase your feeling of safety and security. Solar-powered lights soak up the sun during the day to light the exterior of your house at night.
Green Bathrooms
Older model toilets use more water than necessary. Drop a brick or rock in the tank to reduce the amount of water used per flush. Low-flow or high-efficiency shower heads use adjustable jets to give the same massage feel of traditional shower heads with far less water.
Blackout Curtains
Insulated blackout curtains reduce the amount of heat your windows lose in winter and the amount the sun heats your home interior in summer. Even better, they block light when you want to sleep late on weekend mornings.  
Door Snakes
Especially in older homes, you can reduce energy leakage due to gaps under the door with a door snake consisting of a piece of foam insulation wrapped in fabric.  
Window Films
Big windows brighten your house and let you enjoy local scenery, but they can also leak energy. Especially if you have older, less insulated windows, adding an inexpensive self-adhesive film over your window can reduce energy costs.
Electrical Outlet Insulation
Hold you had in from of an electrical outlet installed on an exterior wall and you will feel a draft. Invest a few dollars and under ten minutes to install foam outlet insulation behind your outlet covers. Add plastic outlet plug covers to unused outlets to block even more drafts.  
—
This post was written by Jane Blanchard. For more information, visit Modernize.com.

Our friends over at Pure Life Organic Cleaning have officially launched and are eager to find environmentally conscious customers in the Austin area. We know that our customers strive to be eco-friendly by cleaning with us, so we would like to recommend Pure Life for residential and commercial cleaning needs.  
Pure Life Organic Cleaning uses custom blended formulas with 100% USDA certified organic ingredients and technologically advanced tools to clean naturally and efficiently. As an introductory special, they are offering new customers a 10% discount off regularly scheduled cleaning services for the first year, and if you mention that you heard about them through EcoClean, they will give you an even more special offer! 
We hope you will join us in building the eco-friendly small business community in Austin by supporting Pure Life Organic Cleaning!
This week, EcoClean is showing appreciation for some of the great reviews that we've received on Yelp! that have helped distinguish us as one of the best cleaners in Austin. We value feedback from our customers, and take great pride in the accolades that we have collected from our Yelp! reviewers. Here are some of our favorites:
"EcoClean is by far the best in Austin! I have to get a lot of my wardrobe professionally cleaned and I've always been more than happy with the results. Silk, material with embellishments, purses, dresses, work attire…everything has come back perfect. Other cleaners have pressed my clothes wrong, colours have bleed, changed the texture, etc. I haven't had a single problem since going to EcoClean. It's the only place I fully trust!" – Diana W.
"I'm SO impressed with their culture, their process and their product.  Mostly I'm impressed at how much they VALUE me and how they treat me. I can't imagine ever going anywhere else. I'd give them a 6th star if I could, absolutely best place for service and clothes in Austin." – Damion L.
"I am a huge fan of EcoClean, and it's the only cleaners I've used in Austin in 4 years. When there is an extra tough spot, they always point it out and do their very best, often making it WAY better or getting rid of it altogether. On the one occasion when a shirt couldn't be located upon pickup, they called me just a few hours later to say they'd found it and were holding it for me. The cost is worth the environmentally friendly process- most cleaners use highly toxic materials. Aside from being pleased with the service, I'm rating a 5 because I've noticed that EcoClean regularly gives to various non-profit events I've attended. Their coupons are part of silent auction packages or I see their name as sponsors in other ways. I appreciate their community involvement and love supporting their business!" – Chloe S.
"This is the best laundry and dry cleaner in town — and I say this with the authority of someone having lived in Austin since 1979.  They are very meticulous with my clothing and even will call me with questions.  They are also honest.  They take care to ensure that the process they use has a minimal impact on the environment, and even have a system that allows you to do without those plastic bags.  The staff are helpful and friendly — and some of them are even great musicians." – Brad R.
"I have been using Ecoclean for about six months now and I am in love. Finally my clothes don't have that funky "dry clean smell" that I had become so accustomed to. Also the chemicals they use at most other places would make me break out and at Ecoclean I haven't had that problem. I highly recommend coming here if you know what I am talking about." – Chris R. 
If you would like to find us on Yelp! please follow these links:
Can't find a dry-cleaner that's open on Sundays in Austin, TX? We're pleased to announce that our South Lamar location will now be open from 12-5 PM starting this Sunday, January 17th. Orders dropped off on Sunday will be ready for pick up the following Tuesday at 7 am. We look forward to seeing you this weekend!
For the fourth year in a row, our PROPS partner this holiday season is Save Our Springs Alliance! Pick up your order on Wednesdays this month and support one of the best organized environmental non-profits in Austin!
The Save Our Springs Alliance works to protect the Edwards Aquifer, its springs and contributing streams, and the natural and cultural heritage of the Hill Country region and its watersheds, with special emphasis on Barton Springs. 
The Save Our Springs Alliance sprung to life in 1990 as a loose coalition of citizens fighting a massive development proposal for the Barton Creek watershed. On June 7, 1990, more than 1000 citizens signed up to speak to Austin city council in opposition to the planned 4,000-acre Barton Creek PUD. After an all-night meeting, council unanimously rejected the PUD, and a movement began to strengthen the 1986 Comprehensive Watersheds ordinance under the acronym SOS: "Save Our Springs".
Organized in 1992 as the Save Our Springs Coalition, the group wrote and petitioned for the Save Our Springs Ordinance to protect the quality of water coming off of development in the fragile Barton Springs watershed. With the voter approval of the SOS Ordinance, developers went on the attack at the court house and the Texas Capitol. Later, the group incorporated as the Save Our Springs Legal Defense Fund in 1993 to defend developers' attacks on the SOS Ordinance. Expanding its scope to include building awareness and alliances throughout the Austin area, the group finally became the Save Our Springs Alliance in 1997. The SOS Alliance routinely works with local conservation groups to advocate for the protection of Barton Springs and the Edwards Aquifer.
Ecoclean's PROPS partner this month is the Movember Foundation, a non-profit organization whose mission is to raise awareness about men's health issues. Men (and women) can sign up as individuals or as a team at the organization's website to take the Movember challenge – growing out a mustache during the month of November. Once registered, you or your group can earn pledges based on the handsomeness or wackiness of your facial hair stylings, and those donations go towards treating men's health issues like prostate cancer, testicular cancer, and mental health illnesses.
Last year Movember raised almost $23 million dollars, of which 83.8% went to men's health programs.
Please support the Movember Foundation by endorsing the Ecoclean team, or start your own fundraising campaign!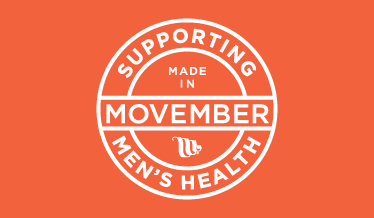 Our PROPS partner this month is Austin EcoSchool. Working to provide children an emotionally safe and stimulating environment in which to explore their interests and express themselves, this non-profit alternative K-8th grade school is in it's ninth year in Austin. One of the key curricula is a "life in miniature" program called Village that gives young people the opportunity to experience the dynamics of the adult world and the tools we use to operate within it. Here is my favorite quote from their great website:
"Childhood is not preparation for life, childhood is life. A child isn't getting ready to live, a child is living."
PROPS to EcoSchool!

Our AUGUST 2014 PROPS Partner is Creative Action! 
Formerly known as TAP, this award winning local Non-profit has been working to enrich the lives of Austin youth for over 15 years.
Through interactive classroom performances, after school arts residencies and community-based programs, Creative Action works to inspire youth to be creative artists, courageous allies, critical thinkers, and confident leaders in their community.
By dropping off your items at any of the EcoClean locations on Wednesdays in August, you will support Creative Action's mission to support the academic, social and emotional development of young people. We will donate 5% of what you spend directly to Creative Action.
Thank you Austin for helping us help this amazing organization.
Kids in a New Groove is our July PROPs partner!  They are an awesome organization dedicated to bringing musical opportunities to children in foster care.
"Kids in a New Groove provides Texas youth in foster care with a committed one-on-one mentoring relationship through weekly private music instruction, giving students the ability to build concrete strategies for life-long success." 
Click the photo to visit their website & learn more!  Bring your clothes in every Wednesday to get your local donations going quick & easy!
The EcoClean PROPS partner for June 2014 is Austin based non-profit, RAINFOREST PARTNERSHIP. We are proud to support their mission to partner with people who live in and around tropical rainforests to develop environmentally sustainable economies that protect and regenerate their forests.
By working with communities to develop and market products made out of raw materials found only in the rainforest or by providing services that are unique to rainforest, The Rainforest Partnership helps rainforest communities create income that allows them to protect their forests.  By developing the market for these products, locally, elsewhere in Latin America, and in the U.S., sales of these goods and services give residents a financial stake in protecting their forests.
Their model is collaborative, bottom-up, and results-driven.  They work with communities that want an alternative to deforestation.  By enabling communities to have an active role in project design and implementation and by using market-based approaches they collaboratively prevent deforestation and foster economic development.  By creating a global network—linking people to people, community to community—they create long-term economic and environmental sustainability.
The Rainforest Partnership believes that the way to protect the "lungs" of the planet is to help the people who live in those "lungs" have a better standard of living, to grow their economy in harmony with their rainforest. Our vision is that, together with our partners, we will become a global leader in the development of sustainable economies to preserve tropical rainforests around the world.
Please help us support this important work by coming in to EcoClean on a Wednesday in June.  5% of your order will be donated directly to the Rainforest Parnership!